All unsolicited quotes below are not identified to protect user privacy. Some specific comments were said by more than one person. . .
➤ "Thank you so much! I really wasn't feeling optimistic that you would be able to offer advice about our situation. It warms my heart that there is somewhere to go from here. You are the best!"
➤ "I just wanted to let you know, with the information you provided me with, I was able to work my way up the chain of command at the VA. After over a year of trying, I am scheduled for my home visit. It's not over, but it is progress. Thank you for everything!"
➤ "Thank you again; my fiancée really has done a lot for me with my PTSD and we thank you for your help. This program will help us!"
➤ "We really appreciate you!"
➤ "I think our home visit went really well! You are amazing, and thank you for your help!"
➤ "Thank you! You are so sweet to go out of your way on Christmas to help me!"
➤ "Thank you so much! I really wasn't feeling optimistic that you would be able to offer advice. It warms my heart that there is somewhere to go from here. You are the best!"
➤ "I just wanted to let you know, with the information you provided me with I was able to work my way up the chain of command at the VA. After over a year of trying, I am scheduled for my home visit. It's not over but it is progress. Thank you for everything!"
➤ "I want to say thanks to you because the site is for very good assistance of caregivers. I read in the last post some information important for me. So glad this site exists!"
➤ "Thank you very much for your help, Ms. Linda! I didn't know where else to turn."
➤ "Our family is grateful for your help. The information and contacts provided turned the situation around. Thank you!"
➤ "Great videos with terrific information. Thank you for all you do!"
➤ "Loved your video and blog post on ADLs and it helped me to write an appeal we're told will reverse VA's earlier decision."
➤ "Thank you for advising me on AW2. We didn't know what it was, but they helped immensely. It really is who you know!"
➤ "If I hadn't found the emergency phone number for VA on your Facebook page, we would have never managed the recent hurricane. Your resources and timing are near-perfect! Thank you!!!"
➤ "Your network of resources is amazing. Thank you for taking the time to help our family. Most people ignore email requests, so know we appreciate all you do"
➤ "The videos are so inspiring. Thank you. I am caregiver to my hubby with ALS. Great advice!"
➤ "I need these videos, or having YOU in my head at all times! Thank you and I learn something helpful every single time I view one. You motivate me."
➤ "If I was only allowed to pick one diagnostic test to advocate and fight the VA to be administered to post 9/11 Veterans, it would be this one. That's how much impact I believe it has on the community. Watch the video. Learn more." [Video: NED, Neuro-Endocrine Dysfunction 2]
➤ "That's good right there. What a great message about coming together to make change in the system." [Video: Competitive Caregiving 2]
➤ "I'm not a military caregiver, but your videos help me a great deal. Encouraging and spot on!"
➤ "You cannot know how much your quick response to my question meant. My husband and I have been drowning in VA bureaucracy and you just simplified an easy problem purposefully made complex. THANK YOU!"
➤ "Linda, thank you for your kind words. I spent the whole day yesterday in tears kicking myself for not having a backup plan. I know for sure that when 1 door closes 2 more open … Thank you for supporting the unseen heroes."
➤ "Thank you for the quick response and answer. I hope you know how many of us appreciate all of your hard work. God Bless."
➤ "I loved your video about ADL's. Best advice to give everyone."
➤ "Thank you so much for your help! I didn't know what to do next. It is so draining and exhausting, but you give me hope."
➤ "Thank you for responding so quickly to me. I appreciate you for that very much."
➤ "Thank you for the radio show and video for dementia and older vets. Many of us are dealing with Korea and Vietnam vets and there are little current resources for us. Your site covers us all. Thank you so much!"
➤ "So, today I finally got a call back after doing the steps you suggested. It is so tiring doing this work and my vet gets upset that they don't care about him. But you care, and so do I! Thank you!"
➤ "I can't thank you enough for the information. I did not even know that was an option. Our VA has dropped or dropped tiers on over 200 caregivers. This effort is worth a try even if I want to scream. You make more of a difference than you know."
➤ "Thank you for fighting for me. Thank you for fighting for my family. We appreciate you!"
➤ "Your videos always seem to lift me up. I've learned so much, but especially that I'm not alone. Thank you!"
➤ "I wish I'd known about this website years ago. What I like is that no one competes with one another and it's so positive, even when we have tough problems. I'm here every day!"
➤ "Intimate Partner Violence (IPV)–not any easy topic to talk about. Thanks to Veteran CareGiver for addressing this issue."
➤ "I want to thank you so much for your help. Please try to keep safe from all the rain that is going on over your way. Thank you for fighting for us and for our Veterans."
➤ "You are awesome, thank you!! I will contact ___ first and go from there! I have been scouring the internet and various organizations for a long time looking for the right people to contact and help us!"
➤ "We found it dear, and thanks to you for the fantastic contacts in DC, it's a miracle."
➤ "I have a lady in the Washington office helping, it means everything to me. Keep up the good work and I appreciate everything that you have done." ?
➤ "Thank you for everything you are doing!" ??
➤ "I am overwhelmed some days. But God puts people in your life for a reason. You are that person today."
➤ "Thank you! I have been so patient up until today. I just kinda broke down and told them I was done…We have had a relatively easy time dealing with the VA in the past and I never understood why so many people complain. Now I get it. Thanks for all your assistance. I really appreciate it."
➤ "It didn't ring true to me and I am grateful for your reply. I feel empowered… Thank you again Linda, Your prompt attention was needed and appreciated."
➤ "Videos are not just relevant for veteran caregivers; helpful for many more…"
➤ "I told [my husband] I received a message from you and he wanted me to tell you how much he appreciates everything that you do for military families and service members. … Any information or knowledge … regarding the Gulf War would be very helpful at this time in his life."
➤ "I really enjoy listening to your videos. There is practical advice in them even for non-caregivers."
➤ "Thanks so much [for answering my message]! Gives me some avenues, I always say the caregiver needs to be strong to keep the vet healthy ?"
➤ "I have serious anxiety problems [from fighting the caregiver program as a veteran] and this has been very overwhelming. I'm just tired of all this stuff. Thanks for helping."
➤ "Thank you very much for your ongoing support and thank you for the informative videos that you post. I look forward to them."
➤ "Your page is uplifting with very inspiring information."
➤ "Awesome. I really appreciate your help. Hard to think clearly immediately following receipt of the dreaded letter."
➤ "Thank you so much [for the information and contacts]!!!!!!! This means the world to us."
➤ "Thank you so much Linda! I will look into everything you have suggested! I can't stress enough how much this means to me that you have given me all of this information and have taken the time to give it to me."
➤ Because of you, my child received the care she needed. I didn't even know to ask. Thank you!
➤ Thank you for always responding, even multiple times. It's hard to find answers!
➤ God bless this website and the people behind it!
➤ We Vietnam vet caregivers are grateful that you don't forget us; thank you.
➤ Re NED: Finally! Information getting out there about the endocrine system and TBI. Caregivers/Veterans also research HPA (Hypothalamic, Pituitary, Adrenal) axis dysfunction. It's a game changer.
➤ Your recent radio show on sex and intimacy really hit home for me. My husband and I both listened, and he's agreed to get counseling. He thought we were hopeless, but talking about what no one talks about really helped us. A thousand thank yous!
➤ Today's workshop was wonderful. I wasn't going to make time for it and dragged myself there. BUT, I came away energized and sure that I can use a lot of what you shared. I learned that I'm not alone, and I'm loving learning about this website and FB page.
➤ I'm caring for a wounded warrior and we have two children with autism. I thought no one cared about special needs families, but this site seems to touch on nearly everything caregivers need. Thank you for the radio show on autism.
➤ Had to write you this message because your video on epilepsy and TBI was exactly what we deal with and we didn't know about the epilepsy center. I always learn new things on this site. Thank you.
➤ After your radio show on dizziness and balance, we found a center with the balance back equipment. My husband now has a diagnosis and is getting treatment for his chronic back pain. Already he's off two of the meds, and is hopeful. Thank you!
➤ It was so great to see you at the workshop in ___! I knew you looked familiar! Everything you shared was helpful; you sound just like you do on the videos. Thank you for making the time so worthwhile. I'll stay in touch on FB, and thanks again.
➤ Love the videos and I share them with other caregivers and remind myself to keep the drama to a minimum and to take care of ME. Thank you.
➤ "Thank you, I wouldn't have found my way (or continue to figure things out) near as well without you. Thank you for always being there."
➤ "Your videos are awesome and totally on point and relatable. Thank you for your efforts and a million thank yous!"
➤ "The work you are doing will help change lives and add insight at crucial moments for many, thank you!"
➤ "Thank you for answering my question so fast. You were right and I was able to get to the right doctor in time to help. I think you may not know how much it matters to a lost caregiver to connect sometimes, so know that it does matter!"
➤ "Your site and the resources are my go-to when another caregiver or someone new to the military or caregiving is swamped. Thanks for helping us all swim rather than sink!"
➤ "Loved meeting you at the workshop, Linda. VeteranCaregiver has helped me so much and I appreciate you!"
➤ "What a difference your videos have made in my life! I have shared them with others who need a fresh look at whatever is bugging them, and it's really helpful without being preachy."
➤ "Thanks for posting about the VA Caregiver program. Glad to know I'm not alone and that others are in the same boat. Sure hope we can find an answer but it was amazing to see people come out of the woodwork from everywhere!"
➤ "I went to the Ft. Stewart Meetup and was amazed at the incredible group right in my backyard! We may all be at different stages with different problems, but it was a great event and I'm joining for as long as we're here."
➤ "VeteranCaregiver has a tone and "outlook" that is positive rather than griping and I love the leadership stuff. Frankly I HAD lost myself and still do some days, but now I know to take another look at the video or blog and get back on track. Someday I'm going to be ME again!"
➤ "Your videos are awesome and totally on point and relatable. Thank you for your efforts and … a million thank yous."
➤ "My family got more information from your PTSD video than I could cram at them in 3 yrs. How do I say thank you enough?"
➤ "TBI sucks, but seeing and hearing I'm not losing my own mind was incredible! AND, the resource lists are very good."
➤ "I hadn't thought I'd learned anything over the last five years but frustration. The leadership videos are great. Why didn't I think to do this reading before?"
➤ "After the caregiver self check, I realized I was flunking. New outlook, eating, and making time for breathing. It DOES work!"
➤ "I had never heard of Triangular Talk until I saw the video. That happens to me all the time, but NOW I see it and stop it. Okay, it's a miracle and I'm grateful!"
➤ "I love your new radio program and I download them and listen when I'm waiting. Not every show is for me, but I always know someone else to share a topic with. Great addition. Thank you."
➤ "Your video on secondary PTSD came the week I was ready to quit. I showed it to my doctor, told him what I was feeling, and she helped me with temporary medication and counseling. I'd never thought it was real, but it is. Thank you, Linda!"
➤ ""Thank you for answering my question. I appreciate you keeping my name and location out of the answer. That usually doesn't work out well, so thank you for guiding me off of Facebook to get the help. Glad to know too that I wasn't the first to ask that question!"
➤ "Linda, how did you get in my head and know what I was thinking? I am learning to appreciate this journey and I'm not as hard on myself as before. DH even watched the TBI video and talked about what HE feels like. It was a breakthrough!"
➤ "It had never occurred to me to listen to audio books. I may only get a few minutes at a time, but I'm moving forward slowly to the day I can get on my feet outside of caregiving. Thank you for giving me hope on the dark days."
➤ "Really like the new website and information."
➤ "Thank you for calling to follow-up on our appt. today. It went well and I showed the doctor the video of the incident. Everything changed when they could SEE something that they hadn't believed before. We have a referral and with your guidance, I have hope again!
➤ Until today, I didn't know there even WERE Wisconsin veteran resources. They were really nice when I called, and we qualify for some extra help. Many thanks!
➤ Today was a better day. ___ feels like he's being heard now, and talking to the supervisor after being cancelled three times was not okay. Big changes once I learned how to talk to the staff, and I promise I won't get angry since you are right, they listen better when I'm armed with facts.
➤ Love the Daily Courage; thank you!"
➤ Linda, thank you for helping with info to get my father into the _______ VA rehab last year. He is doing better than ever and we celebrated his one year sobriety last month.
➤ Thank you for taking my call this evening. I know you had better things to do, but connecting to a voice and to someone who knows who to talk to next was a blessing. I appreciate your help.
➤ I don't know how you do what you do but I'm glad that you do it! Connecting me to _____ made all the difference in the world.
➤ …this is an excellent site and to see everyone supporting each other is a true blessing. Thanks VCG!
➤ Things just couldn't get worse yesterday, but you took every one of my calls and calmly guided me to those who eventually helped my husband. Tonight he is inpatient and getting care, and me, I might be able to sleep tonight better than I have for weeks. Huge thank you.
➤ Linda, I know the text messages get crazy, but I can't talk in front of DH. Somehow just knowing that I'll always get a response means I'm not alone. Thank you too for giving me the name of a doctor locally. I'm grateful.
➤ We get more info, more compassion, more unity amongst each other… I for one am damn thrilled you got our backs!
➤ I cannot thank you enough. I really hope I can connect with both of these [contacts] and get some help. I will do anything in the world ….. and hope this is a good step. Thank you again for all of your help.
➤ I didn't want to get up this morning and face a lifetime of this. But after your call, I have a list of people to contact who can help us get back on track. There's so much to learn, but with your support, I'm on it.
➤ Thank you for all you do. This community has so much going on behind the scenes and there is always someone who can help in hours. Thank you, Linda, for making the gazillion calls that finally found the right person to help me.
➤ If only the VA had people who cared as much, we would all be better off.
➤ My DH is a new man now that you connected us with a battle buddy for him. Sometimes only another soldier can get it, but I couldn't find one! I can't imagine how big your address book is, but thank you from the bottom of my heart for being there with the one thing he needed to give him peace of mind.
➤ Anyway sorry for being so long winded but just wanted to share whats going on with you, you all got me throught [sic] some tough times and I will cherish the help that ya gave me and thank you from the bottom of my heart!!!
➤ Thank you for talking me away from the ledge again. I hate to be a bother, but sometimes it's just too much to handle alone.
➤ I hate that I need help, but when you connected me with the Crisis Line and explained to them the help I needed, you were doing what I couldn't do for myself at the time. It was close this time, but God bless you for the help.
➤ You don't know how low I was the day I called you about not getting my meds. I'd gone for a week without them, and it was bad. With one phone call, things were put in motion, and I'm stable again. Wish I could clone you and this group!
➤ Thanks for connecting me. VCG is so much more than a typical organization. You go out of your way to make sure caregivers have effective support no matter their concerns.
➤ "Your organization is a God-send. I've been at the lowest point in my life. That night, I didn't know how I was going to go on until I found your site."
➤ "The bureaucracy is clueless. Thank you for helping us find the right contacts to get help."
➤ "We really appreciate your connecting us to a veteran battle buddy for my husband. It has helped him so much, and in turn that helps me!"
➤ "Our service dog is just unbelievable, and came at the right time. So glad I found VCG when we needed it most!"
➤ "So many times it seems easier to just stop the pain. But then I remember those who have held me up on the Message Board, and I can't let any of you down. Sure, I can call the Crisis Lines, but what keeps me going is knowing the people here care and are trusted."
➤ "The kindness here is just wonderful."
➤ "Really great how this group just accepts all the junk we all deal with, and still has ideas no matter how out there the week has been. Like most caregivers, I show up when I can, and I know I can always count on support. Thank you!"
➤ You do such amazing work if no one tells you let me you are an amazing person with such a huge heart and compassion where very few do. I personally can't thank you enough for all that you do for families like ours. We consider you family.
➤ I think the smileys are amazing and make me laugh.
➤ I am aware I am approaching a dark place, I know I was the one crying at the end of the meeting without anymore resources than I came with. … I know I'm only up against PTSD but it seems to be winning. Thank you for being there and guiding me to the right places for help.
➤ Just wanted to thank you for what you are doing here. There isn't a damn thing I can do to help, but you ought to know that some of us pay attention to who helps and who don't.
➤ Take care and please have a great veteran day. You certainly have served so many of us.
➤ We care about you and everyone in VCG very much you all have touched our lives in so many ways and we can never repay all that you have done for us.
➤ Thanks for checking up on me sometimes I get so pulled into his care that I forget to take a break. We did make some headway on making friends which will be good. I'm sure you can understand. Thanks again for all you do.
➤ Linda, how did you know? I can't believe you sent the bear hug just when I thought I was done, leaving, cannot do it anymore! It was a light to me, and here we are, doing just a bit better because of your kindness. Bless you.
➤ Seriously, this site and you especially, have been a life-saver for me. I know I was going down fast. I have no idea why I Googled 'Veteran Caregiver' when I did but I thank God that I found the site and also found you. You have given me such wonderful support and encouragement that there are no words to thank you.
➤ The VA is never going to provide what is provided here. There is no way that they can. In the same way that people who have not lost a child cannot really know the pain, or a woman who has never been abused can know what abuse feels like, the VA, as a unit, cannot know. Only us, the caregivers, can know. This is why peer support is SO vital.
➤ People on this site get it because we learn from each other. I've done more research than any of our VA providers. We live with and take care of our vets fulltime with no help from the VA or anyone else other than VCG to express my feelings. I am tired of the organizations out there that are supposed to help but make it so hard to get help. This one does.
➤ You are my friend my sister. I'm blessed with the blessing of your wisdom and your strength. I learn and listen thanks very much.
➤ VCG has helped me a lot over the past year. I've gotten stronger and less emotional when it comes to T's outbursts … you and VCG has helped more than I can express. I felt lost and alone for so long as though no one would ever understand what I get put through.
➤ Just wanted to let you know that I thought your blog today was amazing. Would you mind if I re-posted it on my facebook?
➤ Thank you so much for reaching out today. It really helps, especially since it seems today things took turn for the worse. I never feel forgotten here on VCG.
➤ Anyway, it is Sunday morning at 2 AM and I have been up most of the night pondering what to do. I guess I won't know until I either walk out the door or hide in my safe little house. Either way, I wouldn't still be here if it weren't for this site and the people here. Thought you should know.
➤ I feel so welcome here. This site has been a great help. It's refreshing to see the amount of people that I can relate to. Even during the time my husband was on active duty I found it hard to relate to the other Army wifes [sic]. I was often secluded and picked on, because the other wifes [sic] didn't have the same issues I did. It was hard and I often look back at my early years of marriage and cringe. Feels good to know I didn't do anything wrong. Thank you for caring!
➤ Thanks for caring and offering opportunities for J.
➤ Ok, so can I just say how amazing it is to have someone in my life who listens and then follows through?? Thank you for taking the time to do that! Thank you again for emailing me…and guiding me to the right resources. We're going to be okay for now thanks to this site.
➤ Just wanted to say hello. I really enjoyed our talk the other night… Your voice is as caring as your writings.
➤ Thanks so much for the kind thoughts and all of your hard work. It's exhausting trying to keep life running smoothly and fighting the forces that work against us all the time. Too many of us settle for the unacceptable inadequate care or give up all together and pay out of pocket (only causing more stress.) Being able to come here helps me remember we're not alone in our fight and gives me the strength to push on and demand the service my husband is entitled to. It's comforting to know you're out there fighting with us too! 🙂
➤ Again, thanks for all you do to support us caregivers! I hope your day is beautiful!
➤ I am doing my best to stay here and fight the battle to live life. When I hear and read about suicide prevention, I realize from my own experiences that there is no such thing. Words here have saved me because I called for help before I lost control totally.
➤ Thank you so much for all of the info. The lightbulb has come back on.
➤ Thanks for the ear. I just needed to let some thoughts out. Feels better.
➤ Thank you for your friendship. it has been a long hard journey but very rewarding as I have met so many wonderful people like yourself…. Friendship is welcomed for me. I need all the friends I can get…. I look forward to sharing and making new friends that not only understand but also go through the every day struggles I do. It does make life a little bit more tolerable… Please feel free to share my story as if it can help one person, then I have done something good in the world. I love my husband dearly and it pains me to see him go through the everyday situations he does now but life is as it is. I'm so glad I found this site!
➤ Thanks for all your support. So very valuable to me and I hope I can offer you the same support in the future.
➤ Again thank you. This site means a lot to me. And I take pride and joy in what I do. When I see my DH smile happy, relaxed it fills me with joy. It's rare therefore I do not take for granted. And its the drive that keeps me going and motivated. Which brings me here. To be the best I can be.
➤ The site is looking great. Keep up the great work on keeping us informed not only through here but also on Facebook! VCG is definitely doing great things!
➤ Many thanks for adding the [special] forum. Am having to deal now with R feeling like his life is not worth a bean. For sure he is of no value to the VA. Thank so much for you work here.
➤ Thanks for all your help. I feel like if ever there is another round of this I will be much better prepared.
➤ Thank you so much for all you do to advocate for our vets. What a blessing you are to all of us!!
➤ GUESS WHAT?!?! I didn't even have a chance to do anything this morning and I'm not sure what you did or who you called but this morning early we had a voicemail from the VA saying to call them to set up an appointment with a new counselor. What?! I'm so excited I could cry. THANK YOU THANK YOU THANK YOU!!!!!!!!!!
➤ I can't imagine life without VeteranCaregiver.com seriously….so thank you for all you do for all of us.
➤ PTSD is a scarry [sic] place to be. I wake up some nights from dreams that are so real I want to release the pain. Thank you for giving me a place to hear and talk with others that feel the same way.
➤ Sincerely, thank you. HUGE HUGS!!
➤ Thanks for all you do for so many veterans. No one other than Family or other soldiers know what it is like to be hurt. No matter how it happens, it destoys a huge part of who you were.
➤ As you talk to other veterans dealing with PTSD and MST, are we all having the same or similar issues? Do we all go up and down constantly and have problems with people and places? I guess I would like to know I am "normal".
➤ This site is a safe place to be connected for help because no one judges you; thank you!
➤ Thank you for all the support that you have given us or me to be exact. It's truly appreciated.
➤ Why do people treat each other so poorly. I am weak right now and tired. I feel like laying down and just quitting. If only I did not have a child. Thank you for VCG; I'd have nowhere else to go since I trust no one anymore, but I trust you and my friends on the site.
➤ Thanks for listening and always having great things to say. I hope you know how many times your words have helped me to go forward. What you do really does make a difference.
➤ So this has to be the best website ever, cause less than 24 hours i have already gotten a hug! I'm a sucker for any clip art or e-cards! Thanks hun.
➤ I think you ought to know that I was so unhappy tonight that I was going to check out. In desperation, I Googled for help and found Veterancaregiver. Then I got a welcome message and responses to my post within an hour. You should know that this site saved me. Now I will reach out to others, so thank you.
➤ "Great work. I scrolled through the information and see how it relates directly to me. I have registered and will further explore the sight and the opportunities available in the near future. I will take this opportunity to share with others the power of service – continued service. I have found that the opportunity or challenge to serve can have incredible impacts not only on the life of the veteran, but also on the community surrounding the veteran… It's not what we leave "over there," it's what we do right now. Thank you for the opportunity to share this message with others. It has saved my life and I will use that life to share it with others."
– Mike P., Mission Continues
➤ "Thanks all for doing such great things for us disabled vets… My wife has been a huge rock for me… Just know it means so much to us… 🙂 :)"
– Mark B., disabled veteran
➤ "Here are ten Factlets for use on your site; and I will give you ten more each week. I want to do whatever I can to help."
– Walt S., disabled veteran and CVSO
➤ "What a great idea to add the VSO's to your web site… It will be really beneficial to all. Thanks for all you do on behalf of caregivers of veterans."
– Kathy C., National Alliance for Caregiving
➤ "We at CFHED wish to thank you very much for your work in helping our military veterans, as evidenced in your website www.veterancaregiver.com and partnered websites that help veterans and their families. CFHED has been providing caregiver skills training for 7 years, and we know from first-hand experience the very real and special caregiver needs of veterans and their families. We have trained almost 9,000 caregivers and the cared-for (including many veterans), in our classes. We especially try to reach out in every county and location that we give the classes to veterans groups, VA government entities, and individual veterans and their families to attend our classes. However, with the advent of your www.veterancaregiver.com you have opened a new door and reach-out to many who are in very dire need of all of real-time information, help, and assistance in finding critical daily relief from a caregiver job that involves 24/7 attention. It is our sincere hope that we may be of further assistance to you for our veterans, so please keep us informed of your progress in this critical endeavor. We stand ready to assist in any manner that we are able for our Veterans and their families."
– Tom Z., Council For Health Education and Development (CFHED)
---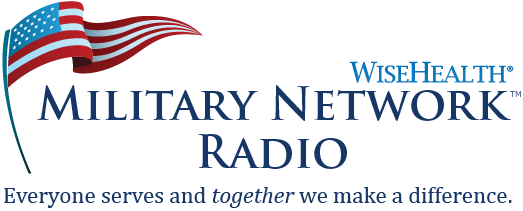 Guest Testimonials
➤ "Military Network Radio is an awesome platform for those who serve our country, have served our country and their families and friends. Thank you, Linda, for bringing this much needed platform to the general public!" – Marie Cosgrove, CEO & Managing Partner, BalanceBack, Dizziness & Balance Issues: http://bit.ly/Balance-MNR.
➤ "It was a pleasure to be on the show, and appreciate your thoughtful interview style, always with a mission to find out and share what is useful to your listeners. I found the 4-segment show format a bit challenging, but it makes for a good way to keep things concise, when I got used to it!" – Jondi Whitis, Master EFT Trainer, Tapping (EFT) for Anxiety, Depression, PTSD: http://bit.ly/VetsEFT.
➤ "I really appreciate you inviting me onto your show. It was such a great opportunity to reach your tremendous audience with my message on the need to support intimacy for our injured veterans and their lovers/caregivers. Your knowledge of the issues combined with the perfect selection of the guest host made for an interactive, engaging, and insightful hour! I look forward to coming back again!" – Dr. Mitchell Tepper, Love After War: http://bit.ly/LoveMNR.
➤ "My book was featured on Military Network Radio not once, but twice! I have to admit, I was a bit nervous but after speaking with Linda, she immediately grounded me and when we "hit the airwaves" it was like she was sitting right next to me and we were simply having a conversation. … I was getting through to my target audience…Veterans and military members. There was an uptick of activity on my website as well as my LinkedIn Boots to Loafers Group and I can't thank Linda and all of those with Military Network Radio enough for helping me spread the word on Boots to Loafers and helping those making the transition from the military to the private sector.
My bottom line: First, there is a wealth of knowledge to be gained by listening to one of the many podcasts on Military Network Radio. Download one and listen while you are driving to work, on a trip, or just on the road. Second, for those that want to contribute to this effort, it is a worthy cause. Connecting with Linda and Military Network Radio has been one of the many highlights of my journey with Boots to Loafers I will continue to grow and foster." – John W. Phillips, LtCol, USA (Ret), Founder & Executive Director, Boots to Loafers, LLC, http://bit.ly/B2L-MNR and http://bit.ly/Boots2-MNR.
➤ "I had wonderful interaction doing the show. It was a first experience for me and you made the process run smooth. All the information was given with clear and concise direction. You had no "surprise" or "tricky" questions that made me feel uncomfortable answering. I identified with the other guest speaker (military) and felt comfortable with Sara as we often work together. Overall a great experience and I would love to do it again. – Tamara Thompson, MSW, LCSW, Military Sexual Trauma: http://bit.ly/MST-VCG.
➤ "I think the show was wonderful. I've been interviewed many times, both on the radio, webcast and in print, for publications in the US (West and East coasts) and in Europe. Your questions were sophisticated and the level of the conversation was excellent. Since you are not in the film industry I was initially concerned about that, but your understanding of the film, and sensitivity to our release strategy vis-a-vis spoilers was excellent.
I also thought that one hour was going to be too long, but the way you have the show structured in 4 parts with some guidance in the intervals was perfect. Good luck with future shows and I hope we get invited back!" – Minos Papas, Producer/Director, Tango On the Balcony Film: http://bit.ly/TangoRadio.
➤ "I really appreciate that you take the time of your busy schedule to host guests who have a love, concern, and care for the military community. I enjoyed being a guest and a guest co-host on your show. …The variety of guests and topics on the show broaden the conversations and information for this community of individuals no matter where they are!" – Lawanda Holliman, Certified Protocol & Etiquette Professional for transitioning women veterans: http://bit.ly/Street2Hwood (at 30-minute mark).
➤ "Congrats on your first anniversary, and for letting us be part of your inaugural year. It was an honor to get to know you and to learn about the wide range of caregivers and their experiences, challenges and sacrifices through your good work." – Kevin Ferris, co-author, The Mighty Moms of Walter Reed, Parent Caregivers of Wounded Warriors: http://bit.ly/MMWR-MNR.
➤ "Your show that had me on as a guest was informative and fun for the listeners for one big reason: You did your homework. You read the e-books I sent you to prepare your questions, and watched my DVD, therefore, we had something to talk about.
Most interviewers ask for material but never use it to prepare, so you were a refreshing change to the normal lackadaisical methods of most interviewers. You did excellently at being prepared and we had a good interview." – Brian Wizard, Smokeships Always Leading the Way; a Story of Vietnam: http://bit.ly/VNSmokeship.
➤ "HAPPY ANNIVERSARY MILITARY NETWORK RADIO!!!!! … being interviewed by you on the Military Network Radio was simply a blast! As an interviewer you were warm, friendly and engaging. You asked us real world questions in relation to issues confronting veterans transitioning from military to civilian life, which is the subject matter of our recent book Lessons Learned: A Little Book of Big Military Ideas.
But our interviewing experience with you was so much more! You did not simply grant us an opportunity to plug our book. You allowed us, through your insightful questions to discuss and elaborate on its focus on issues relevant to those faced by our fellow veterans. As an interviewer, I found you both personal and professional.… Please keep broadcasting and thank you for providing a voice for veterans that is being heard!" – Michael T. Leslie, coauthor of Lessons Learned; A Little Book of Big Military Ideas: http://bit.ly/BookMil.
➤ "Happy first anniversary to Military Network Radio. It was a great experience being a guest and having the hosts ask questions that were thoughtful and intelligent. Having the podcast as well as the terrific questions really helped our book…Unbreakable Bonds: The Mighty Moms and Wounded Warriors of Walter Reed get the attention it deserved.
Spreading the word about the important role military caregivers play in helping their warriors heal was invaluable. Thank you Linda and your team for helping in this important mission. Keep up the good work! Military Network Radio needs to celebrate many more anniversaries to come!" – Dava Guerin, co-author, The Mighty Moms of Walter Reed, Parent Caregivers of Wounded Warriors: http://bit.ly/MMWR-MNR.
➤ "… I'll come back anytime you need a guest. I really enjoyed my experience. I can't really think of anything to improve the process. I thought the show was a great venue for connecting with a military audience and it was run very well!" – Byron Chen, author of Barracks to Boardrooms, Negotiating Your Salary After Serving in the Military: http://bit.ly/NegSal-MNR.
➤ "I had a great experience on the show and am open to it in the future for any other subjects you would see fit for me to be a part of!" – Michael Paul, Founder of On Target 4 Veterans, Resilience After Spinal Cord Injuries: http://bit.ly/SCI-MNR.
➤ "My feedback on your network radio program couldn't be more positive! You did a great job of keeping in touch with me in the days leading up to the show, making sure I was completely comfortable with all that would be expected. You made sure I was well versed on your cues and both the goal and direction of the program. You did a phenomenal job of directing the show – just keeping things moving and asking meaningful questions to prompt further discussion. I think you did an amazing job with transitions and in tying up the conversation as we took commercial breaks. I couldn't have asked for a better, smoother, more professional experience." – SMSgt Hope Skibitsky, Resilience Trainer, Travis AFB, Strength-Based Living, http://bit.ly/sblshow.